Oral cancer appears anywhere in the mouth (including the insides of your cheeks and gums), as well as the lining of your throat. It is identified as a type of head and neck cancer that comes under the category of oral and oropharyngeal cancer.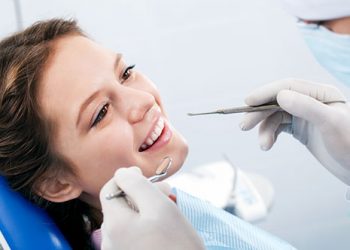 Do know that oral cancer is one of the growing problems today. So to ensure that you are safe, we recommend that you undergo Oral Cancer Screening here at Besho Dental Arts by Revolutionary Dental. If you are unsure that you need this screening, here are some of the reasons that will encourage you.
Younger people are becoming more vulnerable to oral cancer 
A lot of people associate oral cancer with the elderly. However, dentists are now seeing an increase in the cases of oral cancer in young adults. It is theorized that the reason behind this occurrence is may be due to the increasing number of young adults with human papillomavirus (HPV). Medical professionals have identified that people between the ages of 25 and 50 years of age have a particularly high risk of developing oral cancer due to HPV.
Oral cancer screenings are convenient 
Oral cancer screenings won't take up much of your time because they are fast. The screening process can be done in your dentist's office in as short as five minutes. It is also a relatively affordable and painless procedure. Thus, there is no reason to stop you from availing of these screenings. Give yourself peace of mind by undergoing oral cancer screenings and for you to know that you are safe from this disease.
Early detection of oral cancer can save lives 
Did you know that the early detection of oral cancer can make a huge impact when it comes to successful treatment outcomes? In a span of a quick 5-minute test, your dentist will identify if there are existing cancer or precancerous conditions. After this, treatment or lifestyle changes will be recommended to halt the growth of oral cancer or to prevent it. Early detection of oral cancer increases your survival rate to 80 percent, especially if you don't use tobacco, consume alcohol excessively, or contract HPV.
Make sure that you are safe from the perils of oral cancer by availing of Oral Cancer Screening under Regular Checkups In East Brunswick, NJ. Book an appointment with us at Besho Dental Arts By Revolutionary Dental. We are located at Brier Hill Court E7, East Brunswick, NJ 08816.